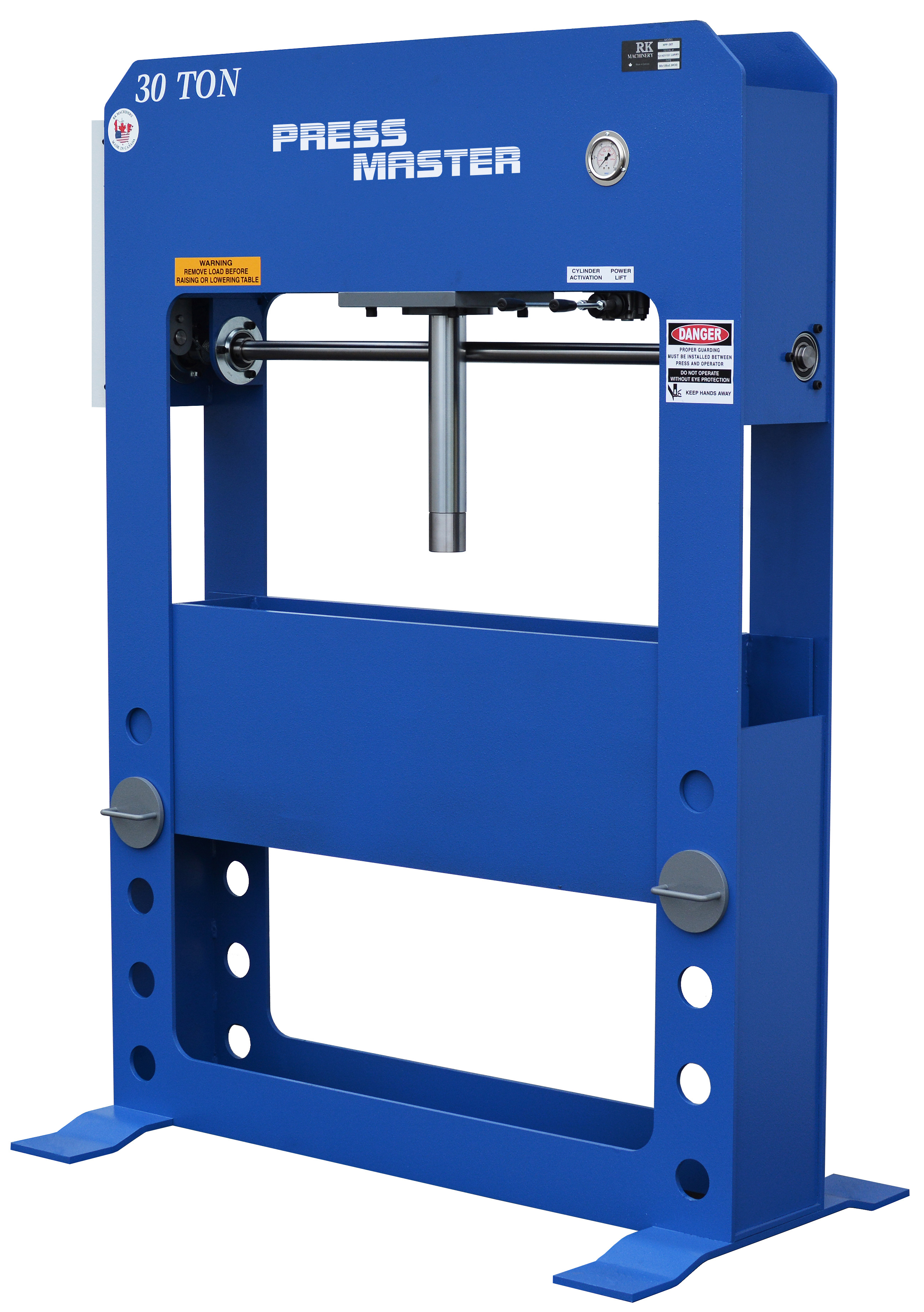 Cylinder activation is fingertip controlled, the more the hand lever is engaged the more
the ram movement is accelerated. This allows the operator to control the proper speed for the task.
Not shown
Front safety guard for operator protection (optional).
Safety guard can be removed within a few seconds if necessary.

click on picture to enlarge