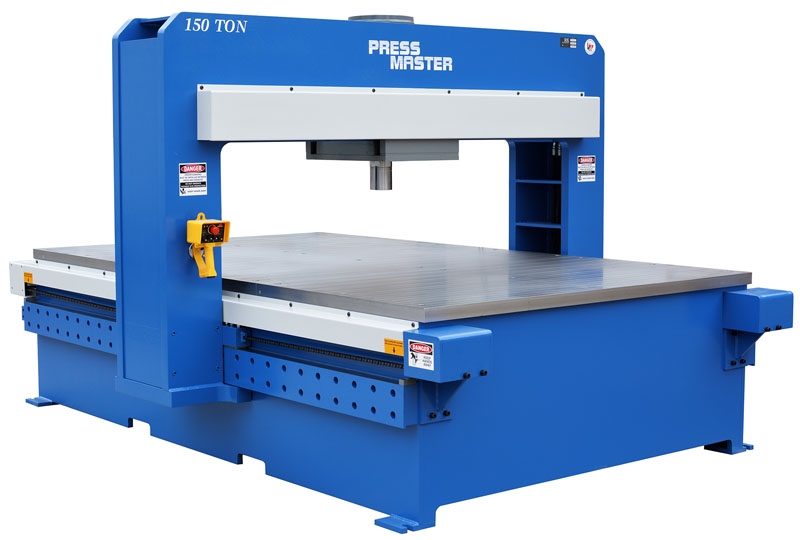 Today's Gantry straightening press does far more than those of decades past. If you're looking for a proven way to add versatility to your machine shop with an affordable investment, look no further than a Press Master Gantry Straightening press.

With its range of capabilities, it lets you produce big metalworking projects quickly and easily. Streamlining your production is one of the best ways to impress customers and get more work through the shop.

Here are 4 very good reasons to consider buying a Gantry Straightening press for your shop.

Safety First
Your staff is the lifeblood of your business. Worker safety is the #1 priority in all successful machine shops. The Press Master hydraulic Gantry Straightening press uses a low-temperature system that keeps the machine safer.

In addition, the press is ergonomically designed, with keypads and levers in easy-to-reach locations. Your operators have more control and protection.

Another safety feature is the fact that this hydraulic press is made to operate with lower temperatures. It needs fewer repairs and will last longer. A safer press with less downtime—can't beat that!

The press, like all Press Master machines, has a durable frame that withstands the impact of constant use. Fewer cracks mean fewer repairs and safer operation.
Worker Productivity
The Gantry straightening press is designed with the operator in mind. It is simpler to operate, reducing operator fatigue. It is easier for workers to stay focuses and keep the work flowing.

The Gantry is flexible and streamlines many processes. Operators need to spend less time on each job. You can also add options like touch-tip, controlled activation and comfortable pedestals.

Metal Versatility
Do you take jobs in your shop requiring titanium and stainless steel? The Gantry Straightening press can handle them. It can press a variety of metals, increasing the versatility of your shop.

It's to your advantage to have a hydraulic press that can multi-task. Have a greater the range of jobs you can take is the best way to ensure a healthy bottom line.

The Gantry also has enhanced control adjustment so there's less waste. Scrap metal on jobs reduces your profits. With better control, your operators can produce precision results, pleasing your customers and increasing your reputation.

Heavy Jobs
The Gantry Straightening press is a workhorse. With a 100-ton model in your shop, you don't need to worry when you are offered a well paying, heavy job.

If your shop is small, you can rely on a 100-ton Gantry to grow your workload. You'll be able to say yes to bigger and heavier projects. It is truly an investment in the growth of your business.

Rely on Press Master

For over 40 years, we have been helping machine shops, big and small, handle all types of jobs. The right press can help you save time and money.

We're proud of your reputation for innovation and durability. When you buy one of our hydraulic presses, like the Gantry Straightening press, you can rely on it getting the job done safely, accurately and on time.

Call Press Master today to find out how a Gantry Straightening press can help your machine shop grow.